On Nov 18th, VNCC Leaders welcomed the Laoitan Delegation headed by Mr. Ketkeo Sihalat, Deputy Head of the Planning, Finance and Auditing Committee of the Laos National Assembly House cum Deputy Head of Laos NA House PMU; Ms. Nitkeo Khammy, Deputy Director of the Lao Parliamentary Cooperation Department cum Member of the PMU; Mr. Khampasot Thepvongsa, Design Director of Archineer Asociates Co., Ltd and representatives from other relevant bodies.
Mr Nguyen Tien Thanh, Director of the National Assembly House and Ba Dinh Square PMU; Major General Nguyen Quoc Dung – Chairman cum G.D of Thanh An Corporation; Institute of Building Science and Technology (IBST) representatives attended the meeting.
VNCC leaders, namely Chairman Than Hong Linh, G.D Tran Duc Toan, Deputy G.D Nguyen Huy Khanh and Deputy G.D Nguyen Dinh Thi, along with various divisions leaders welcomed the delegation to the Head Office.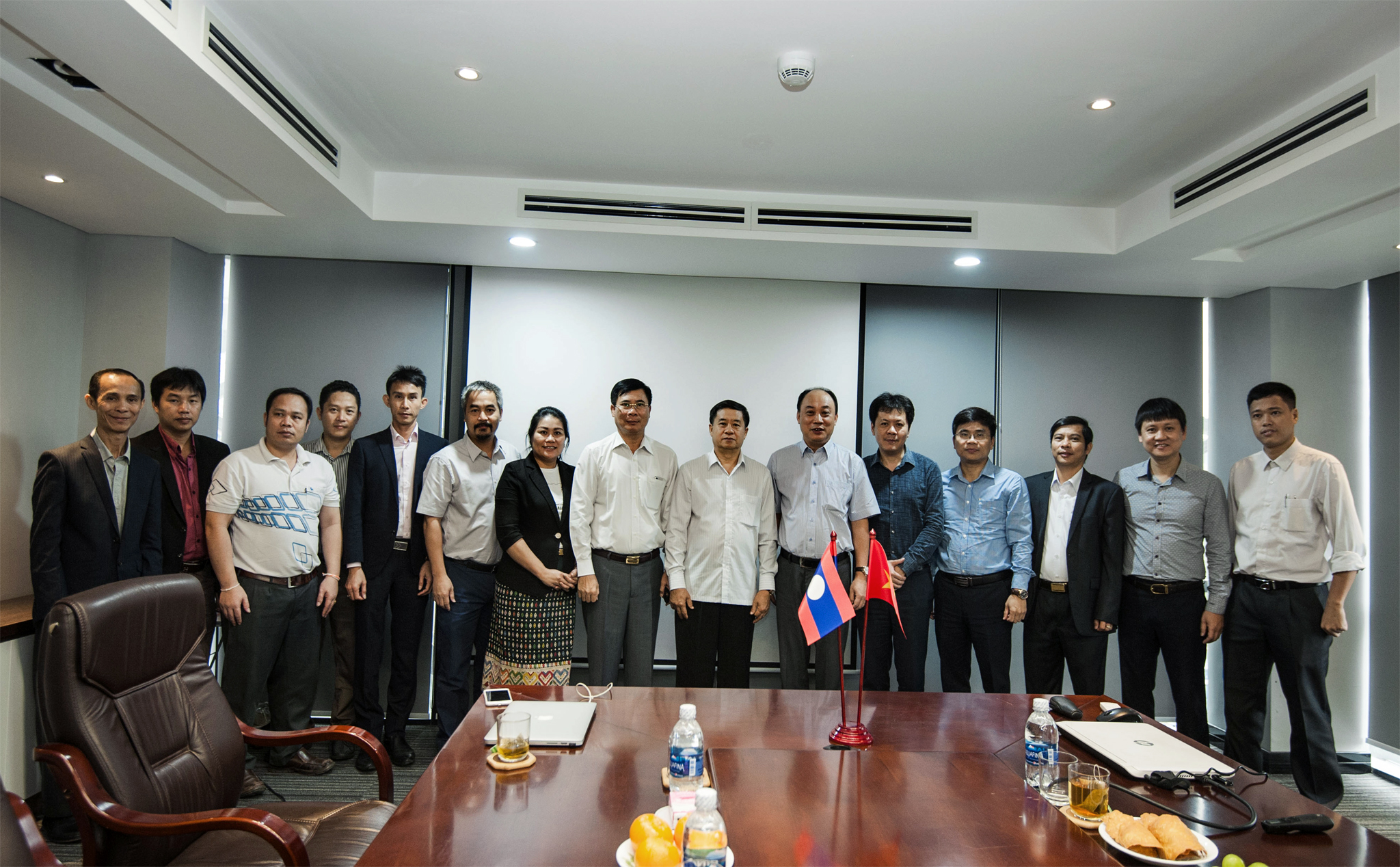 On behalf of the Corporation, Chairman Than Hong Linh sent warm greetings to Mr. Ketkeo Sihalalat and other members of the delegation visited VNCC. He said Vietnam and Laos are two neighboring countries with close ties, friendship and solidarity. In the past, VNCC has been directly assigned by Government and MoC to design numerous works symbolized the bilateral relationship in Laos, including office buildings for Lao government in Vientay, Samnua, Lacsao, Khangkhay (1974-1977); Vietnam-Laos Friendship Cultural House at Kaysone Phomvihan Memorial Hall (2011). In 2014, the corporation also designed the modern 5-star Crown Palza Vientiane Hotel in Vientiane.
He believed that with the knowledge of Laos architecture, culture and Laos people VNCC accumulated through these projects, the design Laos National Assembly House would be carried out effectively.
Deputy General Director Nguyen Huy Khanh introduced 62-year history of VNCC development and information regarding the project of the Vietnam National Assembly to Laos Delegation.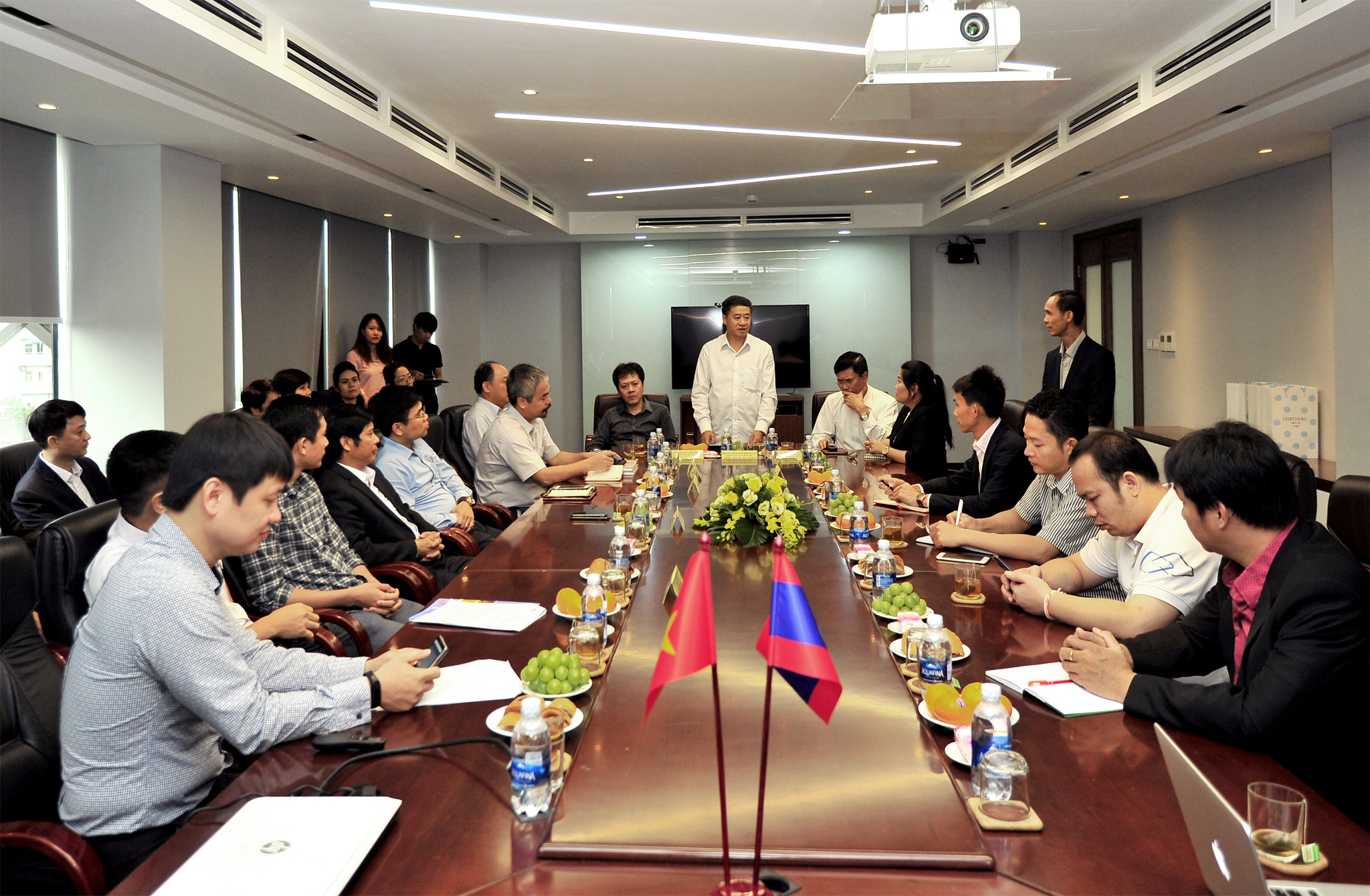 Mr Ketkeo Sihalat stressed that the key project marked a milestone Laos-Viet friendship. At the meeting in Vientiane, the two countries state leaders desired to complete the work before the 18th Laos National Congress. On behalf of Laos delegation, he expressed his appreciation to the warm welcome of VNCC, and hope to meet again at the future meetings in Vientiane.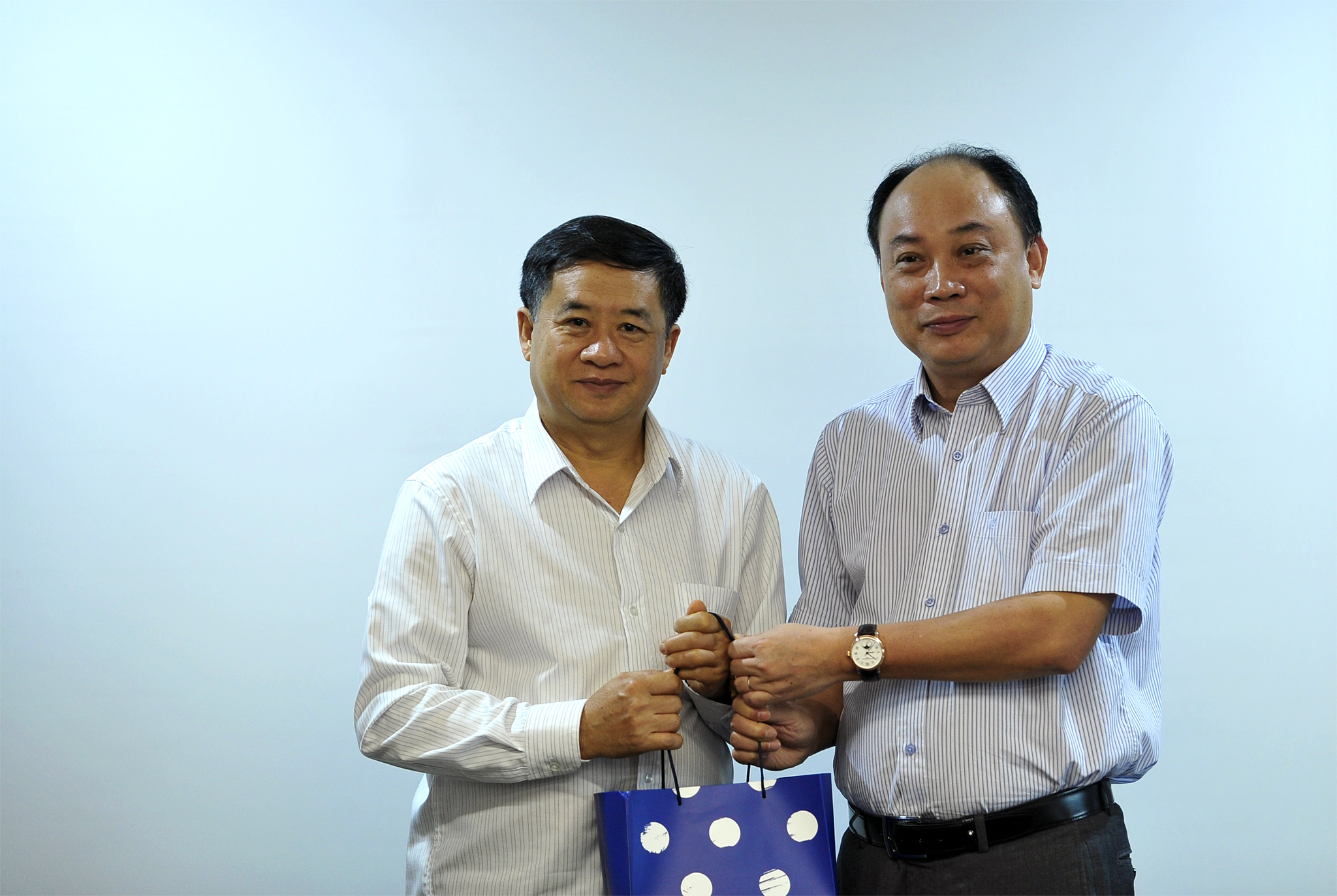 Photo: Chairman Than Hong Linh and Mr Ketkeo Sihalat
After the welcome session, VNCC worked with Local Consultant regarding the implementation of Laos NA House.
Photos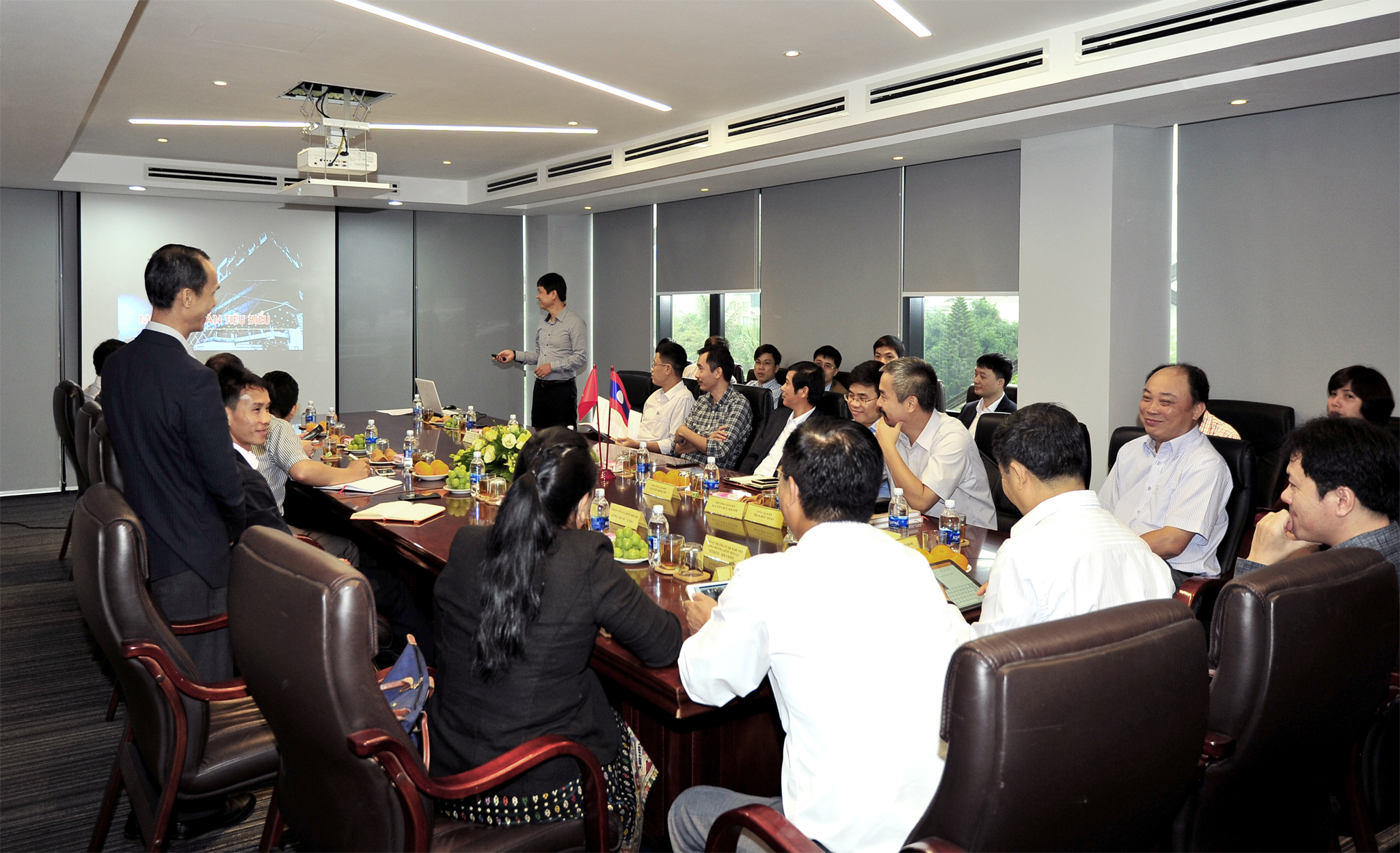 Photo: Deputy G.D Nguyen Huy Khanh was introducing VNCC to Laos Delegation.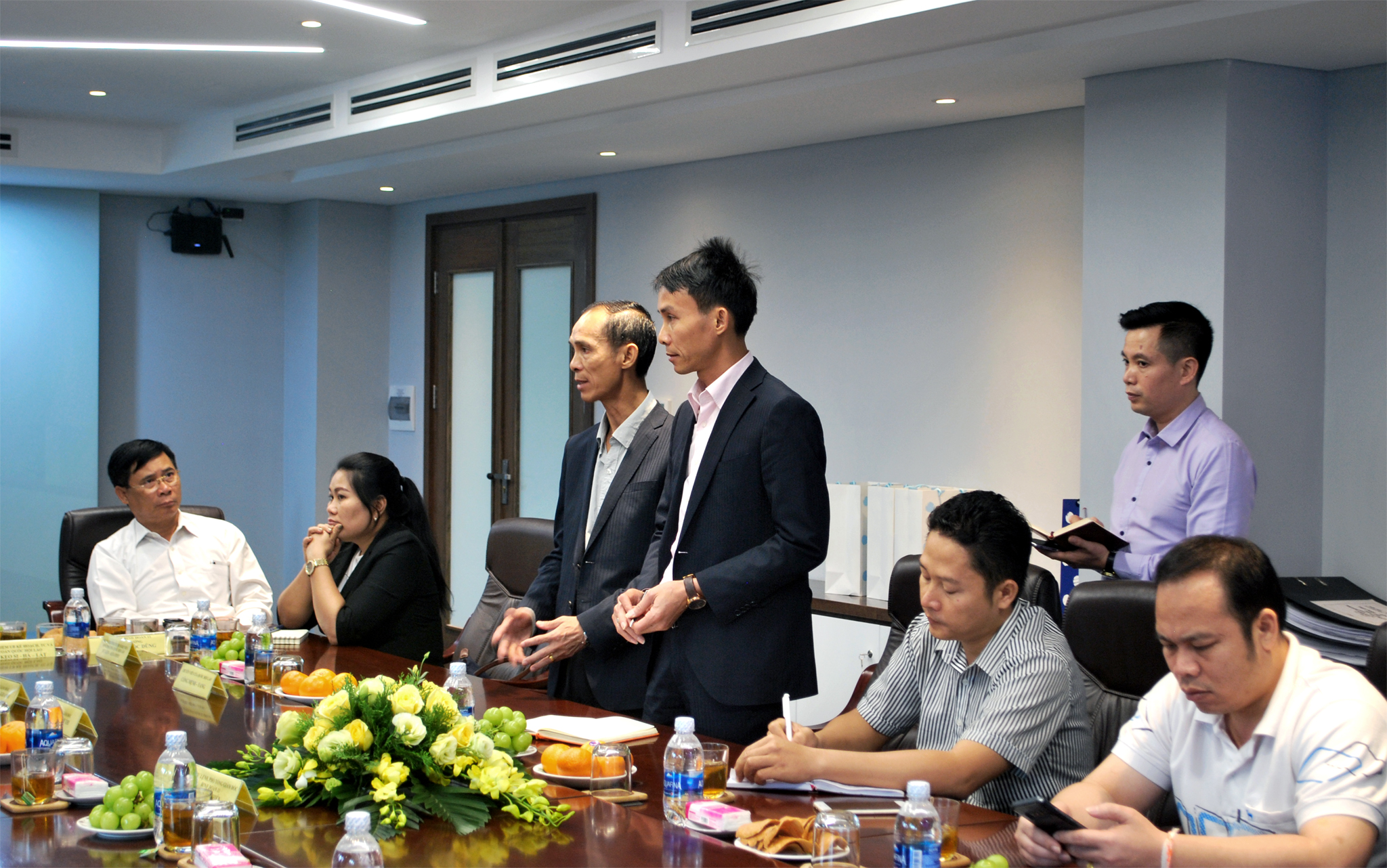 Photo: Mr Khampasot Thepvongsa from Archineer Asociates Co.,Ltd
---