Vietnam National Construction Consultants Corporation JSC (VNCC) always considers cooperating with faithful partners as the key to develop the trademark of the leading consultant in Vietnam, contributing to international integration as well as the country's socio-economic development.
In 2017, VNCC leaders has continuously promoted cooperative programs with enterprises in the construction industry. As of Dec 31 2017, VNCC has signed numerous cooperation agreements with domestic and foreign strategic partners such as Gmp International GmbH (Germany), Unisanpol (Thailand), Vigracera, Jotun Vietnam… The partnerships brought VNCC valuable experience in managing and implementing projects, such as specialized knowledge, modern technology  in materials, structural solutions, lighting,… for construction projects.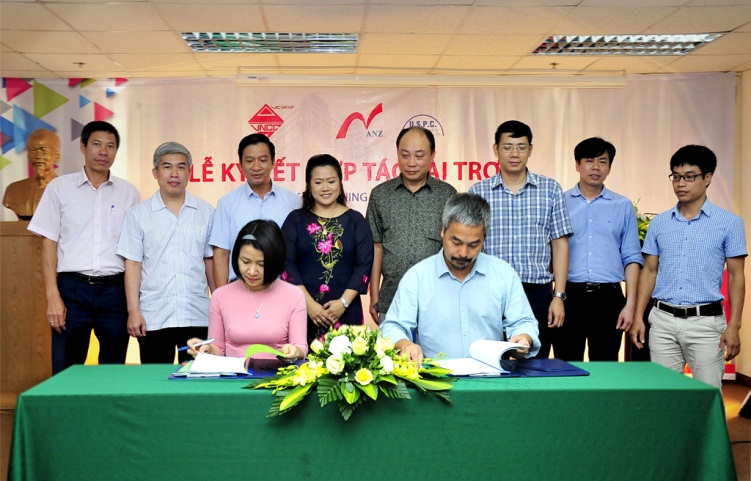 In addition, VNCC has also effectively cooperated with contractors, consultants and other consultants in projects such as  The Empire Residences & Resort (Da Nang), Nam Cuong urban area (Hanoi), Sheraton hotel (Da Nang),… , in which coordination among consultants is the key factor to guarantee the project quality.
2017 marks the finalization of VNCC Head office at 243 De La Thanh. It is the realization of VNCC's dream about the house of Vietnam leading consultant with full range of construction consultant principles, in which the members is efficiently-function and the cooperation mechanism amongst them is well-organized.
2018 and the coming opportunity  
According to General Statistics Office of Vietnam, from 2015 to 2017, companies in construction industry has the leading growth speed. In addition, Vietnam is the country with the fastest urbanization speed in ASEAN, with 40 millions degraded buildings. The above information forecast that 2018 will be another prosperous year of Vietnam construction industry.
With the thought that "cooperation create collective power", we will keep promoting cooperation further to grasp the coming opportunity in 2018.